Syracuse Orange Football Tickets
Syracuse Orange Football is always one of the biggest hits with college football fans. The Syracuse Orange have remained among the most popular teams in NCAA football, and always have great games throughout the season.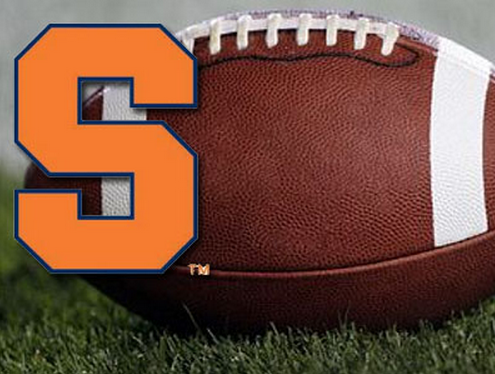 On October 1st, 2016, Metlife Stadium will host Notre Dame Fighting Irish vs. Syracuse Orange, and it's sure to be one of the hottest games of the year. Don't miss out on all the hard hitting action at Metlife Stadium. Sign up below to be alerted when tickets are on sale!
Notre Dame vs. Syarcuse - 10/01/2016 Metlife Stadium - Registration
First Name:
Last Name:
Email Address:
All Events by Date
Change your location to see events near you
Date/Time

Event
Venue/City

Sep 2, 2016


Fri 7:00PM

Syracuse Orange vs. Colgate Red Raiders

Find Tickets

Sep 9, 2016


Fri 8:00PM

Syracuse Orange Vs. Louisville Cardinals

Find Tickets

Sep 17, 2016


Sat 3:30PM

Syracuse Orange vs. South Florida Bulls

Find Tickets

Sep 24, 2016


Sat TBA

UConn Huskies vs. Syracuse Orange

Find Tickets

Oct 1, 2016


Sat TBA

Notre Dame Fighting Irish vs. Syracuse Orange

Find Tickets

From $94

Oct 8, 2016


Sat TBA

Wake Forest Demon Deacons vs. Syracuse Orange

Find Tickets

Oct 15, 2016


Sat TBA

Syracuse Orange vs. Virginia Tech Hokies

Find Tickets

Oct 22, 2016


Sat TBA

Boston College Eagles vs. Syracuse Orange

Find Tickets

Nov 5, 2016


Sat TBA

Clemson Tigers vs. Syracuse Orange

Find Tickets

Nov 12, 2016


Sat TBA

Syracuse Orange vs. North Carolina State Wolfpack

Find Tickets

Nov 19, 2016


Sat TBA

Syracuse Orange vs. Florida State Seminoles

Find Tickets

Nov 26, 2016


Sat TBA

Pittsburgh Panthers vs. Syracuse Orange

Find Tickets

SHOPPER REVIEWS
Bucket List Events