NASCAR at Dover International Speedway
It's green light for the NASCAR fans! The tripleheader weekend is set at Dover International Speedway starting April 29th until May 1st. This will be the first full-audience-capacity race weekend at the Monster Mile since late 2019
In this 3-day event, ARCA Menards Series will take place first on April 29th Friday, and in the next day, April 30th at 1:30pm, it is going to be the NASCAR Xfinity Series. The most awaited Drydene 400 will happen on May 1st Sunday, 3:00pm. This sounds extremely exciting, maybe more that. The most awaited Drydene 400 will happen on May 1st Sunday, 3:00pm. This sounds extremely exciting, just like last year.
Last year, it was #48 Alex Bowman who dominated Drydene 400. It was his 2nd win of the year. Bowman was ahead to 3 other Hendrick Motorsports teammates, respectively, Larson #5, Elliot #9, and Byron #24. It was a remarkable win, not just for Bowman, but also for the Hendrick Motorsports Team. Will they reclaim the Drydene trophy this year?
Monster Mile fans may enjoy a slew of free, family-friendly entertainment and activities at Dover International Speedway during the upcoming events on NASCAR tripleheader weekend. Driver appearances are only one of the many free activities that will be available during the Monster Mile. Micro Wrestling Federation events, Canine Stars performances, Bear Hollow Wood Carvers exhibitions and auction, antique vehicle shows, Dover's annual Saturday night fireworks, and more are all on the schedule. There will be extra entertainment and musical acts, which will be revealed later.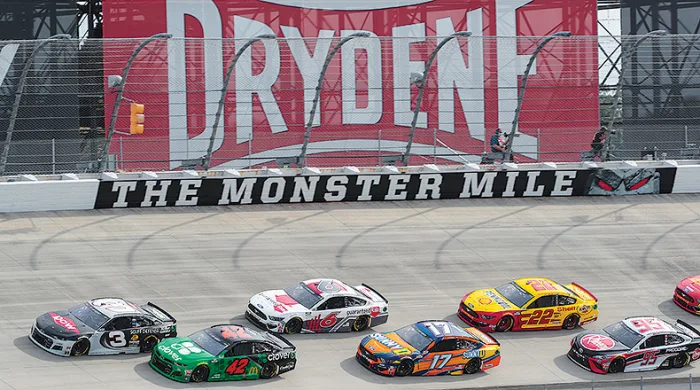 NASCAR Cup Series
Drydene 400 is a part of 36-race NASCAR Cup Series which opened with Daytona 500 last February 20th at Daytona International Speedway. Austin Cindric, from Team Penske, took the first win driving the Ford Mustang #2.
This season is almost the same from the past seasons, but there are some brand new matters to watch out for like the first NASCAR comeback Race at the Worldwide Technology Raceway in Illinois which will happen on June. Also, the time schedule for all the races were all moved to later timeslots. This will give NASCAR fans more chances to watch races on Sundays. 2022 NASCAR Cup Series Series will be aired on these TV channels:
East Coast: NBC, USA
Western: NBC, USA, FS1, Fox
Canada: TSN
Covid-19 might have restricted fans with last year's NASCAR events but this year, fans are expected to revert to the euphoria that NASCAR have always been giving to its avid fans. Here are the winners of the last 5 races that occurred for the last 5 Sundays since NASCAR Cup Series began:
Feb 20 | Austic Cindric | Daytona 500 | Daytona International Speedways
Feb 27 | Kyle Larson | NASCAR Cup Series Race | Auto Club Speedway
Mar 6 | Alex Boxman | Pennzoil 400 presented by Jiffy Lube | Las Vegas Motor Speedway
Mar 13 | Chase Briscoe | Runoff Mortgage 500 | Phoenix Raceway
Mar 20 | William Byron | Folds of Honor QuikTrip 500 | Atlanta Motor Speedway
Where to Get Tickets for Dover international Speedway Events
As Dover International Speedway Events are always extravagant when it comes to races, fans tend to grab anything that's initially available. But like any shows or events, it is very convenient, when it comes to this kind of NASCAR Races, booking tickets early is the key to convenience and thriftiness. There are so many benefits to this and the bottom line is you kinda enjoy the NASCAR races more when you do this step. You get to choose the best seat and who knows, you might find the cheapest ticket for the NASCAR events at Dover.
Enjoy the NASCAR tripleheader weekend at the Dover International Speedway. Secure your seats early and contact legit ticket marketplace like SelectATicket.com to find the cheapest tickets .